Don't take our word for it – here's what our clients say:
Our cadre of emerging leaders have gone through such a deep, reflective leadership journey with Ruchi.There is a noticeable change in how our leaders are now consciously stepping in their roles.
The most impactful part of the leadership training we did with you is that every leader got the time and space to work through their individual challenges and strategies to influence outcomes immediately. Thank you for your curiosity, patience and expertise.
HR Business Partner,
Technology company
Ruchi came on board to create two bespoke programmes for us as part of our organisational drive towards building a coaching culture. She was instrumental in helping us realign our strategy and brought in new ideas to design learning journeys for managers and leaders that spoke to our key challenges and issues at the time. Ruchi's work ethos, thoughtful and warm manner and inspiring facilitation on our 'Leader as coach' and 'Manager as coach' programmes were appreciated by us as a team and by those who attended her workshops. The quality of the facilitation and the feedback was excellent and we have seen the impact of the programmes and the learning journeys in how much of a coaching approach we have leaned into as an organisation. Ruchi's passion for coaching is evident from the moment you first meet her!
Head of OD & L&D,
Public sector organisation
Thank you so much for the excellent engaging leadership workshops.
The resounding feedback from our staff has been that the conversations and challenges you took them through have been valuable for us as an organisation but also for them as individuals.
Individual support for every leader in your coaching sessions has been much appreciated!
L&D Manager,
Social Investment company
You have helped us give our new leaders the tools to harness their power and potential. With your workshops we introduced mindfulness in leadership and we can see the ripple effects across teams!
Head of HR & OD,
Biotech company
We offer a full range of leadership coaching, training and consulting services to individual leaders, teams and corporates.
Building a Coaching Culture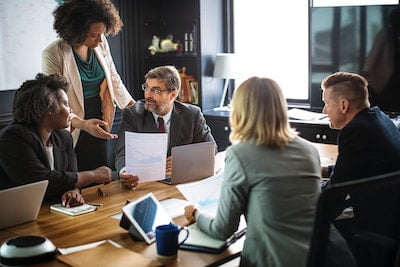 We help organisations change the quality of their conversations by creating a coaching culture.
Building Conscious Leadership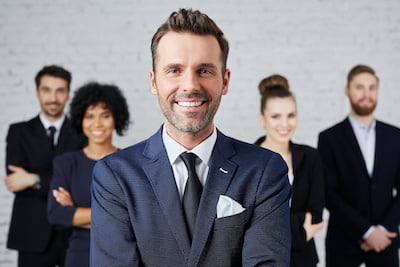 We help aspirational leaders become inspirational, resilient and influential by crafting their inner self so they can step into senior roles.
You will develop the winning attitude, courageous approach, leadership gravitas and zeal that you'll need to be at the forefront.
Building Conscious Leadership
We offer a full range of leadership coaching, training and consulting services to individual leaders, teams and corporates.
Individual Leadership Coaching
Discover the power of authentic leadership and our Conscious Leadership approach.

Your Conscious Leadership Coaching programme will be created just for you. It will be personalised to give you the time to pause, think and make changes to the way you approach your work.
Coaching starts with chemistry. To maximise how much we can help you, we make sure that we get to know you. As we start working together, we'll take the time to understand you and the world you're working, living and leading in.
Each coaching sessions will last for 60 minutes and will take place every three to six weeks as per business demands and needs. Sessions take place in person at a mutually convenient venue or via Zoom, Skype or phone.
Open your mind to unconscious bias, assumptions and stumbling blocks so you can make better decisions, faster.
Be more aware of your blind spots, see how others perceive you, what may be holding you back, and where you can improve.
Find clarity in your vision, leverage your strengths and values to create a lasting legacy and personal impact.
Exude authentic leadership
Lead authentically and with emotional intelligence. Gain a greater knowledge of your inner self, create resilience strategies and adapt more easily in the face of change and complexity.
Build awareness, trust and self-belief within you to show up with courage and confidence. Be able to take decisive action, step outside your comfort zone and take risks.
Create time and space to strategically work through your aspirations, goals and challenges in order to accelerate your path to achievement and success.
Develop your personal leadership brand. Design the impact you have at work.
Wherever you are on your leadership journey, you need a personal leadership brand which expresses who you are and what you stand for. By creating your own leadership brand which is authentic and built on your strengths, you'll signal to yourself and others who you are and how you want to be seen.
Once you have your brand, know who you are and how you want to be seen, you'll find it easier to carve a career path in the right environment and on your own terms, so you get what you want. With the ability to establish your identity, and communicate your unique value, your career will benefit hugely and so will your business.
Work with us 1:1 or with your team and we will create a leadership brand programme for you to be able to:
get feedback from your team on how they see you at work

build your brand based on your values and led by your strengths and purpose

build a brand that attracts the role, recognition and influence you want

position your expertise and increase your visibility

design your leadership brand and build your strategy to exude and communicate your brand
We can offer personal leadership brand development as a stand-alone service, or alongside other training, consultancy and coaching work.
Executive Leadership Coach, Director,
Leadership Branding Strategist
Ruchi has extensive experience of working with leaders in private and public sectors. She has worked with leaders in unprecedented environments of change.
Ruchi understands the demands of cross functional teams, working across services and organisations in complex situations and knows this requires them to lead with resilience, emotional and social intelligence, while exuding their leadership brand, presence and impact.
We have a team of highly qualified and experienced associates who can be engaged depending on your requirements.
Executive Leadership Coach
Associate
Carolyn is an experienced coach and facilitator with a passion for enabling people to draw on their strengths and be at their best. Working with individuals and groups at different levels across a variety of professions, Carolyn's clients come from from the arts and housing, healthcare (NHS) and pharmaceuticals, banking and digital industries. Carolyn draws on over 20 years' experience in specialist/managerial HR and Learning roles within both public and private sector organisations.